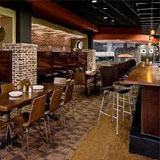 Hearth Pizza Tavern
5992 Roswell Rd NE
Sandy Springs, GA 30328
(404) 252-5378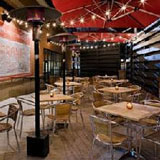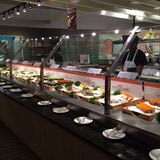 Nori Nori
6690 Roswell Rd
Sandy Springs, GA 30328
(404) 257-1288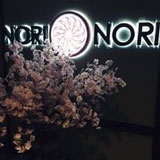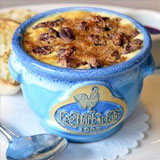 Egg Harbor Cafe
5920 Roswell Rd NE
Sandy Springs, GA 30328
(404) 389-9915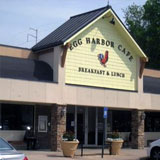 Egg Harbor Cafe specializes in serving the breakfast and lunch crowd, and they have been successful, now with 18 locations. Serving up gourmet egg specialties, scramblers, skillets, frittatas, pancakes, sandwiches, soups, salads and much much more. Egg Harbor Cafe's menu also offers a wide selection of healthy options such as their Quinoa Breakfast Bowl, containing red and white qunoa, almond milk, goji berries, dried blueberries, pistachios and apple cinnamon chunks mixed with chia, hemp and sunflower seeds.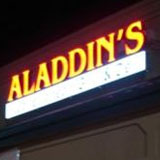 Aladdin's Mediterranean Grill & Deli
8725 Roswell Rd #1
Sandy Springs, GA 30350
(770) 518-9288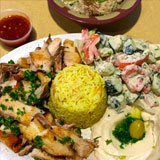 Aladdin's Mediterranean Grill & Deli is considered by many in the Atlanta area as the gold standard when it comes to Mediterranean food. They have the classic Mediterranean appetizers, side dishes and main courses like Hummus, Baba Ghanouj, and Falafel as well as amazing desserts like Baklawa and Mamoul. With their large portions, fresh ingredients, and delicious meat Aladdin's Mediterranean Grill and Deli is a great choice. On top of that the restaurant itself being very clean, they also have an incredibly friendly staff.